​​Investigation of human behavior using virtual reality​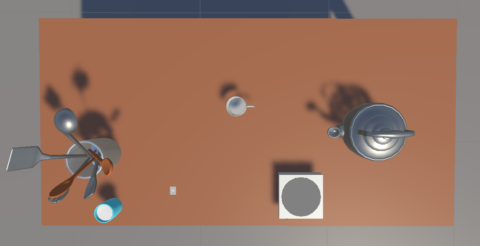 ​Human-robot teaming is becoming more prevalent in today's society because they offer both physical and emotional support. We are particularly interested in enhancing robots that assist people with motor impairments in activities of daily living. The ideal assistive robot should be able to not only support users but also prevent injury in a potentially dangerous situation. To do this, the robot requires a cognitive understanding of the task, the ability to predict what the human may do, and execute human-like behavior to complete a task. Thus, we developed a cognitive architecture-based model for the robot in a tea-making task. To improve this model, we aim to integrate eye tracking and motion tracking data from the virtual reality tea-making task. 
More information can be found here.
Gastwissenschaftlerin - Fulbright-Stipendiatin
Department Elektrotechnik-Elektronik-Informationstechnik (EEI)
Lehrstuhl für Autonome Systeme und Mechatronik