Forschungspraktikum: Investigation and Implementation of Reinforcement Learning Algorithms on a Robot Arm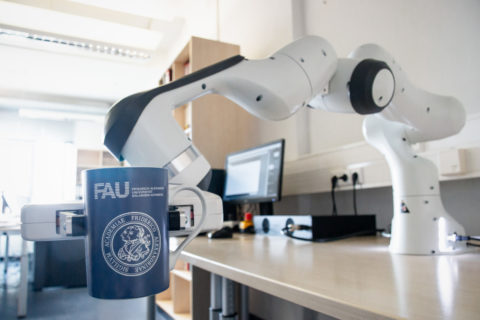 Generalizing the operation of robots in dynamic environments regardless of task complexity is one of the ultimate goals of robotics researchers. Learning from demonstration approaches supported by transfer learning and user feedback offers a remarkable solution to achieve generalization. The main idea behind such approaches is teaching robots new skills with human instructors and training parametric models with data from demonstrations to achieve and update the desired skills under changing conditions. Recently, skill transfer with deep reinforcement learning techniques even allows for training directly with a real robot.
Click here for more information.
Wissenschaftliche Mitarbeiterin
Department of Electrical-Electronic-Communication Engineering
Chair of Autonomous Systems and Mechatronics
Wissenschaftlicher Mitarbeiter
Department of Electrical-Electronic-Communication Engineering
Chair of Autonomous Systems and Mechatronics